Our partners from Belarus, Vladimir Melekhovets and Iryna Rusakovich, just visited the Swedish studio for recording of videos!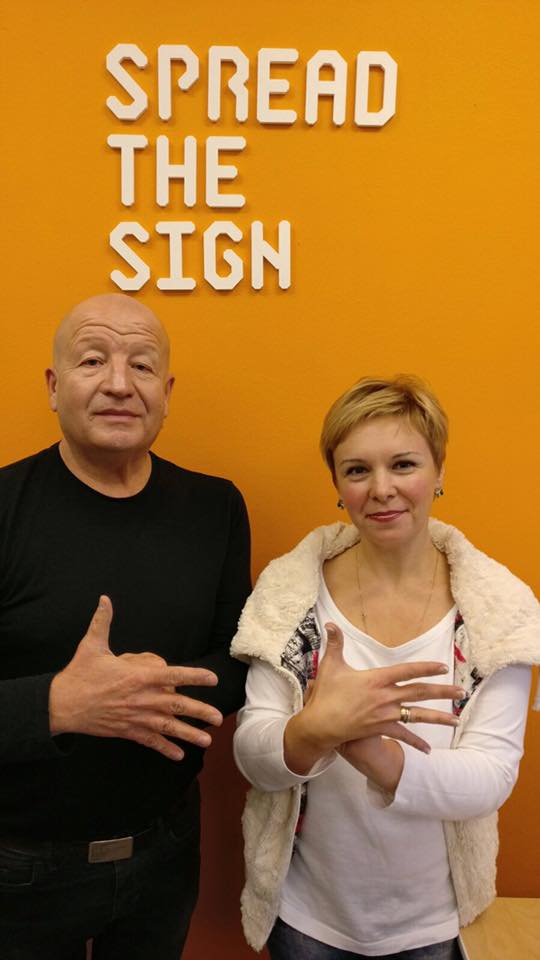 Spreadthesign has a new partner – USA!
In the picture we can see the founder Thomas Lydell visiting Natasha Abner at Montclair university in New Jersey, outside of New York.
Natasha is building up her team of great sign language users and we look forward to see the progress!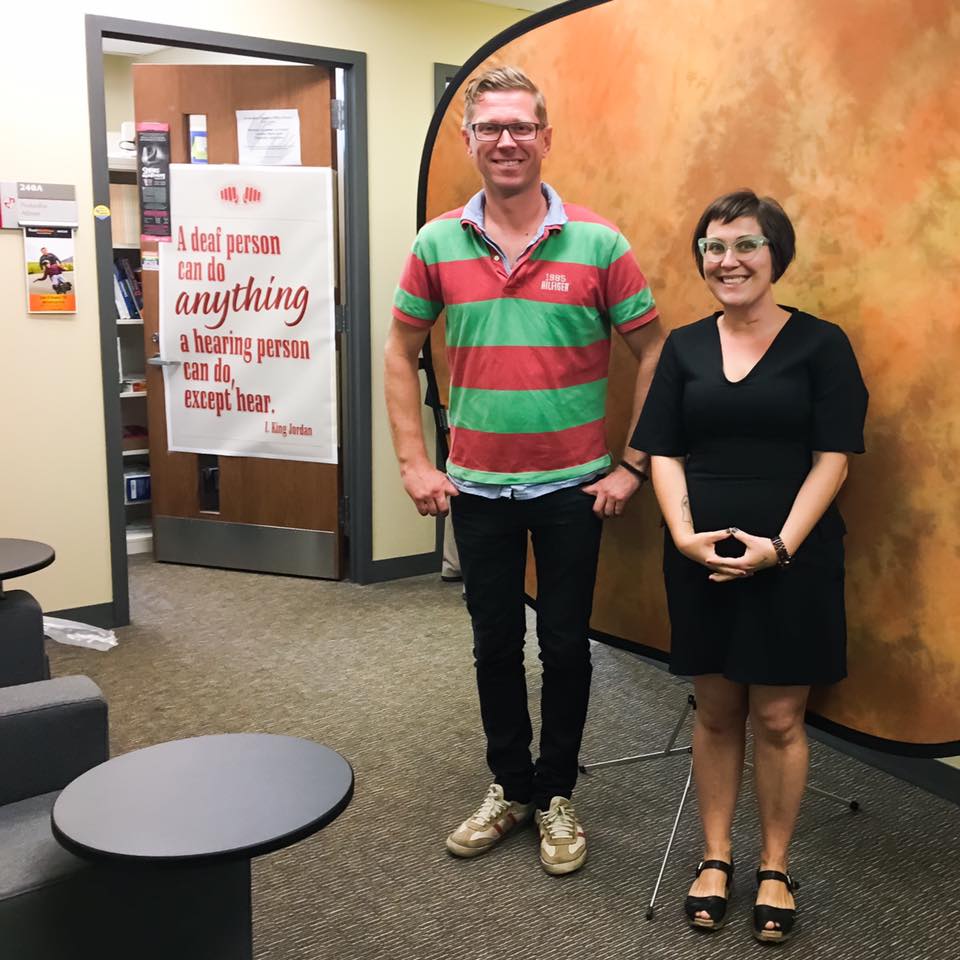 We are now working hard on quiality. We believe it will continue throughout 2016 and 2017.
We had to delete A LOT of videos in the Swedish part of the data base because of the bad quality and we are recording them all again now.
But we still feel optomistic!